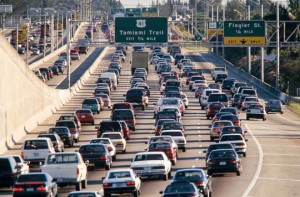 Blogs have been aroung for a while now. It's not an understatement to say that almost everyone has a blog. The problem is that there are so many blogs that it is difficult to get heard. How do you get people to find your blog when there are millions of other blogs out there, and hundreds of them are about the same thing as your blog? Here is what you can do …
1. Fresh content – make sure you post new content on a regular basis. It doesn't have to be every day, but the important thing is to make it regular. Try posting at least once a week.
2. Social Networking – you are probably already on some of these social media sites, like Facebook, Twitter, Tumblr and even Instagram. Use your presence there to promote your blog. Whenever you post something new on your blog, make sure to share it with your friends.
3. Visit other blogs – find other blogs with the same or similar topic as your blog and post comments. Often you will be able to attach a link to your own blog, and this will help other people find your blog.
4. Join forums – forums can be great places to connect with other people who share your interests. Find forums for your particular interests, or at least forums that concern the topic of your blog. Make sure to create a good signature as this will show everytime you write something in the forum. The more active you are, the more exposure your link will get.
5. Viral marketing – spread the word! Mention your blog whenever you get the chance. Talk to friends, to family, add a link to your blog to your emails and so on. Never underestimate the power of word of mouth.
These are just 5 things you can do to drive traffic to your blog. There are many more ways, but these are the ones I would recommend starting off with. Good luck!