As a small business owner you might not have a whole lot of money to spend on a professional e-commerce solution. Building something similar to, for instance, Amazon or some other huge multinational web shop could easily cost you thousands of dollars, if not more. A small business owner just do not have that kind of money to spend.
OS Commerce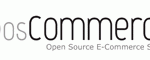 Now, you don't have to spend a lot of money to open your own web shop, in fact you can get away with virtually nothing. The perhaps most well known solution is called OS Commerce. It's an open source solution, and it's free! However, free doesn't mean that it won't cost you anything. The thing about open source software is that you generally need a certain level of programming skills, usually PHP. Unless you're a programmer, this could be a problem. The solution to this problem is to hire someone to install the software on your server (which ever web hotel you use). Once it's installed you may still need to customize your shop with different functions and perhaps a unique design. You'll most likely need someone to help you with this too. Although there are free designs (themes) to be found, they are scarce and usually quite basic and not very inspiring. So you see, open source software does not necessarily mean free.
CubeCart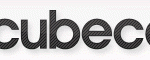 There is an alternative to OS Commerce. It's called CubeCart. CubeCart is not an open source solution, but it does come as a free version. There's a version you pay for in order to get a few extras, but it's really not necessary. The free version will cover most of your needs. The thing about CubeCart if you compare it to OS Commerce is the installation process. It's very straight forward, pretty much as easy as with WordPress. Unless you have no computer skills at all to speak of, you could easily do it yourself. The same can be said about designs (themes) for CubeCart. Installing a theme is fairly straight forward, best done via FTP, and there is an abundance of free themes to found on the Internet. If you're willing to pay a few dollars you can find even more of them. All in all it seems CubeCart might be the best choice for the avarage small business owner.
Conclusion
Obviously there are plenty of other solutions out there, both open source and non open source, but to keep this post a reasonable length I'm limiting myself to these two. Both OS Commerce and CubeCart are adequate for running your online business. The first takes a little more effort, and perhaps the help of others. The second is a bit more straight forward, as the installation process is more or less automatic. Unless you're planning to sell hundreds, or perhaps thousands, of products in your shop, I would probably recommend CubeCart. CubeCart is the better choice for the non programmer, and it does work great. As I have personal experience of these two solutions, both installing and running, I feel that I can with good conscience give this advice.