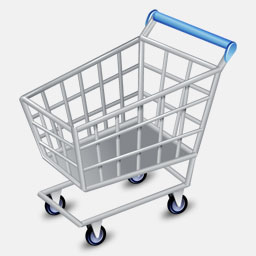 Ecommerce has transformed the market place and now with a global population there is latterly a marketplace every conceivable product or server. It offers a level of convenience, more in terms of searching for the right product and is now preferred by most rather than going from store to store, often driving for miles between destinations. This need for the time deprived customer is fulfilled by ecommerce sites where they can find the best prices and available stock and the site owner gets to make a sale. Agreed shopping online may not be as much fun and the idea of impulse buying and the inability to touch and feel before you buy has been lost in the ecommerce world, but those who buy here are not complaining, even though the websites they use may not be the best.
A closer look at websites makes you realize what the selling game is all about. Most websites take advantage of customers who simply needs the products that you offer. If you own an ecommerce store you will find that the vast majority of your visitors will never buy and those that do eventually make a purchase will only do if they are reasonably impressed. It is for such customers that some changes are needed and a few conditions need to be fulfilled.
Tips for a successful ecommerce site
Use familiar layouts- Customers look for familiarity while buying online. They are more comfortable with sites where they understand the ordering process, of adding items to shopping carts, navigating through the site and paying for goods, rather than start afresh and find the site navigation confusing. Thus a good tried and tested website design is preferable. There is a reason why the majority of sites stick to the same basic design principals and that is because they have been tested and found to work so it would be wise for you to follow their lead.
Simple and easy buying process- Customers would hate to use a site where they have to meander through a signing up process, answer questions and cross other hurdles before they get to order a product. For them the best site to buy from is the one that directs them straight to the 'buy now' button and offers an exit to checkout for payment there and then. Quick buys are the clear preference.
Details about products and services- Websites must give product details like specifications, sizes, prices and so on, very clearly, or the customer may opt not to buy. The online buyer has a clear idea of what he wants and since he cannot see the product he has to ensure that It meets his requirements. So websites must post details that are conspicuous and very easy to find.
Pictures help- Sites that provide clear images from different angles help customers and make them decide sooner. Hence these can be used to increase sales since images are the next best thing to seeing the product in real life.
With these additions or modifications to ecommerce websites, online shopping can become easier for the customer and bring more customers to the site owner, giving you the opportunity to turn those visitors into customers.
This is a Guest post by Neil Jones, who Specializes in launching ecommerce sites, he is currently plying his trade as head of marketing for eMobileScan. With 18 websites based all around Europe they are on course to be one of Europe's largest online retailers of Industrial handheld computers and label printers like the ES400 or the Motorola MC9090. Neil has been an online marketer for the past 6 years and in that time he has owned and run a range of sites all built around the ecommerce platform.