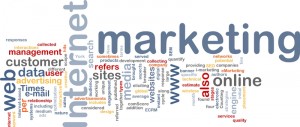 So you have your website. You are happy with it. It looks good, and the content of your site is relevant. So how do you get people to visit your website?
There are several ways to do this. You have your SEO, i.e. Search Engine Optimization, which basically is about adapting your website to the different search engines' criteria. This is not always an easy thing to do, since it requires a lot of work and research. The one search engine where most people want to rank high in is Google, but Yahoo and MSN Live are popular as well. I am not going to talk about SEO since that is a pretty complicated subject on its own.
The question is what else you can do to improve your visitor rate and in the process also your search engine rank. I will give you a short list below:
Link in e-mail
This is a simple one. Every time you send an e-mail to anyone you should put your website address in your signature. Creating a signature is easy, and it can be an effective tool to make people visit your website.
Link on business card
If you have a business, you should definitely have a business card. Your business will show the information you want to share, including your website address. Be generous with your business card. It is a cheap investment. Give it out to people you consider possible client, or even just good contacts. Make sure that your business card looks professional as it will increase the chances that the recipient will keep it and also visit your website. However, if you want to keep your costs even lower, even a "home-made" business card is better than no business card.
Link in letter head or foot
If you have a business it is also important that you create a letter head or letter foot or both. Do not forget to put your website address in among the rest of your contact information.
Forums
Do you participate in forums of any kind? Remember then that you can create your own personal signature. Usually you can add a website link, sometimes even more than one. This will also give you valuable inbound links to your website, which the search engines will credit you for.
In conclusion, there are so many different ways to spread your website address. I have just mentioned a few. It is your own imagination that sets the limits. Just remember, you do not have to spend a fortune on buying ad space in magazines and newspapers, or buy 30 seconds during the Super Bowl. Even with a tight budget you can reach success. It might just take a little more effort and time.